The Flowers shown are just a small example of our available flowers. We are happy to create a custom arrangement just for you. Whether your custom arrangement needs, focus on a color, flower, price, occasion or theme we are happy, to help you, and to create something unique for your special someone.
Chocolate Covered Strawberries
Add 1/2 dozen to any order $20
Dozen Chocolate Covered Strawberries in a decorative box $38
Lavender Dreams $59 & Up ($79 Shown)
lavender roses, stock, carnations and other purple and lavender flowers.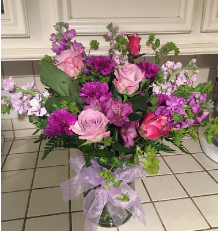 pink_rose_garden__49.jpg
Pink Rose Garden $52 & Up
Mother's Day Flowers, Mother's Day Gift Baskets and Plants
Mother's Day Flowers
Click i in the upper left hand corner for description and pricing.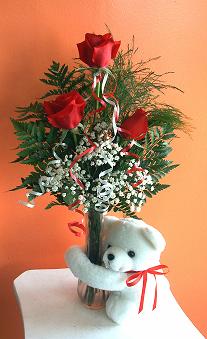 $55 Includes tax and local delivery.
Option 1 )Pixie Blooms red, pink and white flowers with 3 chocolate strawberries.
Option 2)

3 rose Bud vase with teddy bear your choice of roses
Option 3)

3 rose bud vase with 3 chocolate covered strawberries
Lavender Dreams Next Level $99
$79 Lavender dreams with chocolates in lavender wrappers, Snicker and Dove chocolates.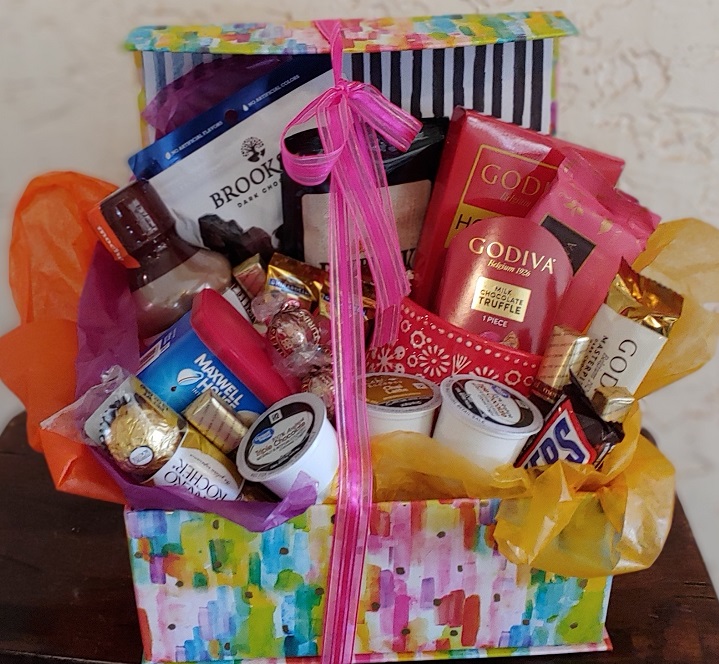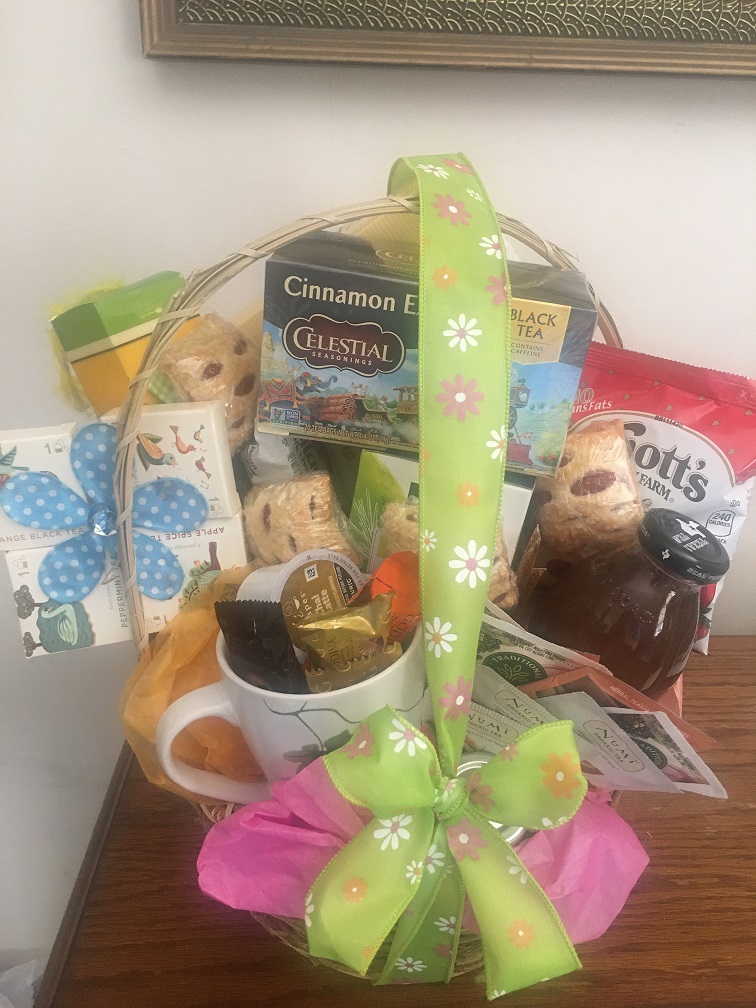 Goodies for Mom
Flower Garden Box/Basket w /hocolates (Box $45; Basket $55 & Up)
Gift Baskets start at $49 and up; chocolate, coffee, tea, snacks, fruit, flowers, wine, chocolate covered strawberries, and more Combo $65 & Up
Sunflower Garden
Sunflowers, roses, lilies, stock, astromeria and more,
Starting at $59 & Up
Large Shown as $109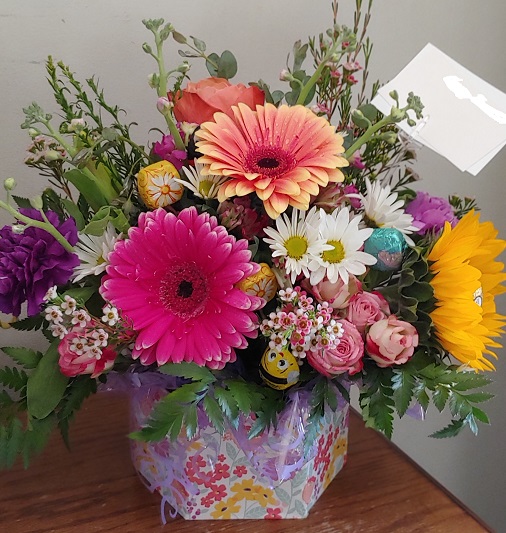 Mother's Day Ultimate Gift Combo $125
Flowers, 1/2 Dozen Chocolate Covered Strawberries and a Sweddish Massage Gift Certificate
Butterfly Arrangements
We love Butterflies here at Designs by Rachel, Butterfly arrangements start at $49 & Go up. We can also include some dove chocolate butterfly candy. Just for that extra "It's so cute" factor.